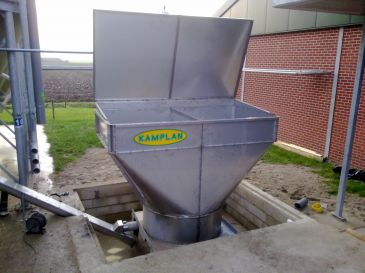 CCM
We supply, install and control systems to implement CCM. We mainly use stainless steel products specifically designed for CCM application, available in various designs and volumes.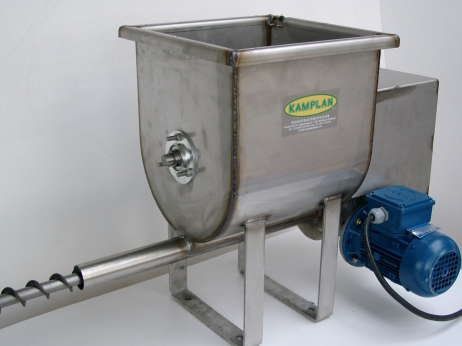 MediDOS
Kamplan has developed a stainless steel dispenser, called "MediDOS" to add medication. This dispenser can both mix and dose out. The MediDOS is supplied with a control box equipped with frequency controlled finedosing and can be integrated in the feeding system in many ways.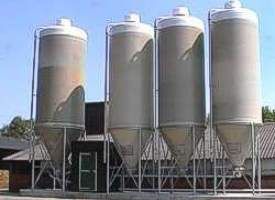 Polyester silo's
The "Polem" polyester silo's are widely known in the agricultural sector and represent quality. This is why we are dealer of Polem silo's, so the customer may decline a complete product, including the polyester silo's.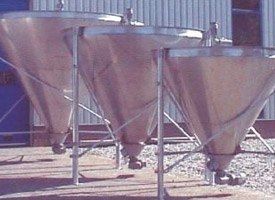 Kegelmengers
Cone mixers are particularly suited to make a formixture of dry products. We supply and install these cone mixers and if required we place the cone mixers on load cells in combination with a weighing computer.
Trevira Silo's
Trevira silo's are a flexible and relatively inexpensive solution for the storage of ground or unground products. Due to the flexible nature of the silo, is bridging excluded. We can supply them in a variety of sizes and materials.
Maalsystemen
Kamplan is dealer of the "ENGL" hammer mills. These hammer mills are suitable to grind the products on the farm such as wheat, barley or maize. If you are looking for a grinding system, please feel free to contact us for expert advice, even when it just concerns the control technology.
Also interesting?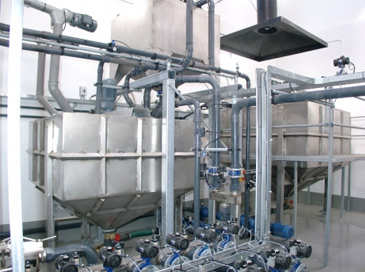 Liquid feeding
Kamplan is active in the development and installation of liquid feedingsystems over 30 Years now. The current Kamplan liquid feedingsystems benefit from these years of experience and innovations. Lees meer over brijvoorsystemen
Interested in sparring?
Curious about our products or our vision for the future of manure processing? We would be happy to talk to you.
Contact